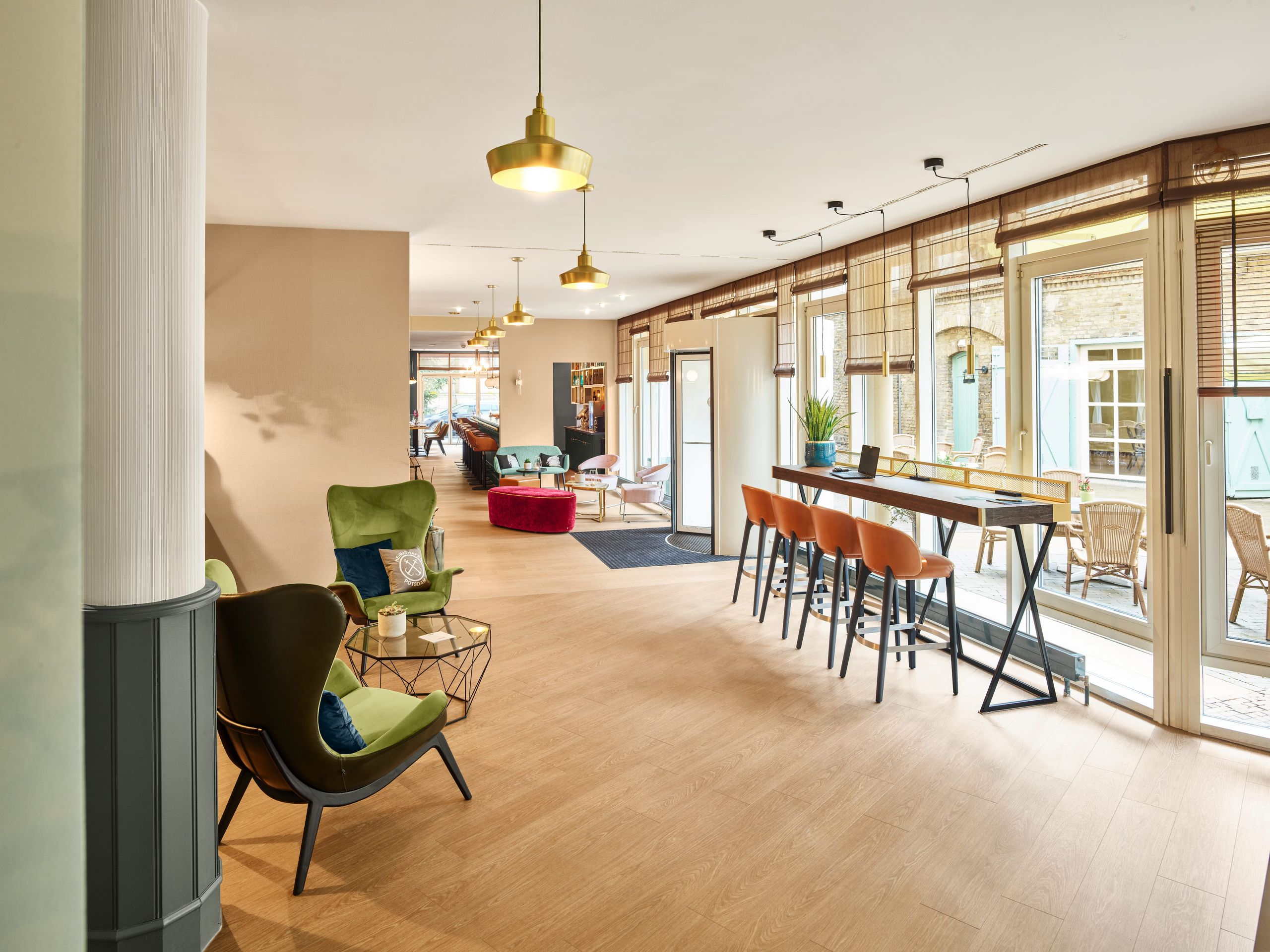 MAXX Hotel Sanssouci Potsdam
MAXX Hotel Sanssouci Potsdam
The MAXX Hotel Sanssouci Potsdam is the ideal starting point for private and business trips. With the free Travel Card you can explore the versatile surroundings.
Modernly equipped rooms, inspired by Potsdam's extraordinary film history, await you at the hotel in Potsdam. The relaxed atmosphere of the Terrasse Kutscherhof invites you to enjoy cool drinks and tasty snacks. Furthermore, you can end the day comfortably in the Bar & Lounge FRIEDRICHs.
MAXXimize your essentials
All rooms and suites of the Potsdam hotel are inspired by German film and cinema history and invite you to feel at home. The interior, decorated in warm, inviting colors, offers you all the comfort you need.
Discover Potsdam and Berlin with the free Travel Card, which you will receive at the reception upon arrival. Valid for public transport, zones A, B & C.
MAXXimize your comfort
The modern 137 hotel rooms and suites in Potsdam feature free high-speed Wi-Fi, a flat-screen TV, and soundproof windows.
A small refrigerator, a bottle of mineral water per stay, and coffee and tea-making facilities allow MAXXimize your comfort.
MAXXimize your experience
Potsdam attracts travelers with numerous sights and surroundings that offer many opportunities for discovery. World-famous palaces and gardens can be wonderfully explored from the hotel - whether by land or by water. Those who like sports can work out in the John Reed gym right next to the hotel.
These top five sights in the hotel surroundings are not to be missed:
Alter Markt - Heart of Potsdam from the times of Frederick the Great.
Sanssouci Palace - famous Hohenzollern palace in the park of the same name
Brandenburg Gate - historical triumphal arch on Luisenplatz square
Film Museum Potsdam - Germany's oldest film museum
Filmpark Babelsberg - On the tracks of German film history
Allee nach Sanssouci 1 14471 Potsdam Germany
Our Rooms (5)
Handicapped Accessible Double Room
Handicapped Accessible Double Room
Handicapped Accessible Double Room-full bathroom-coffee maker-1 btl water-phone-TV-soundproof-WiFi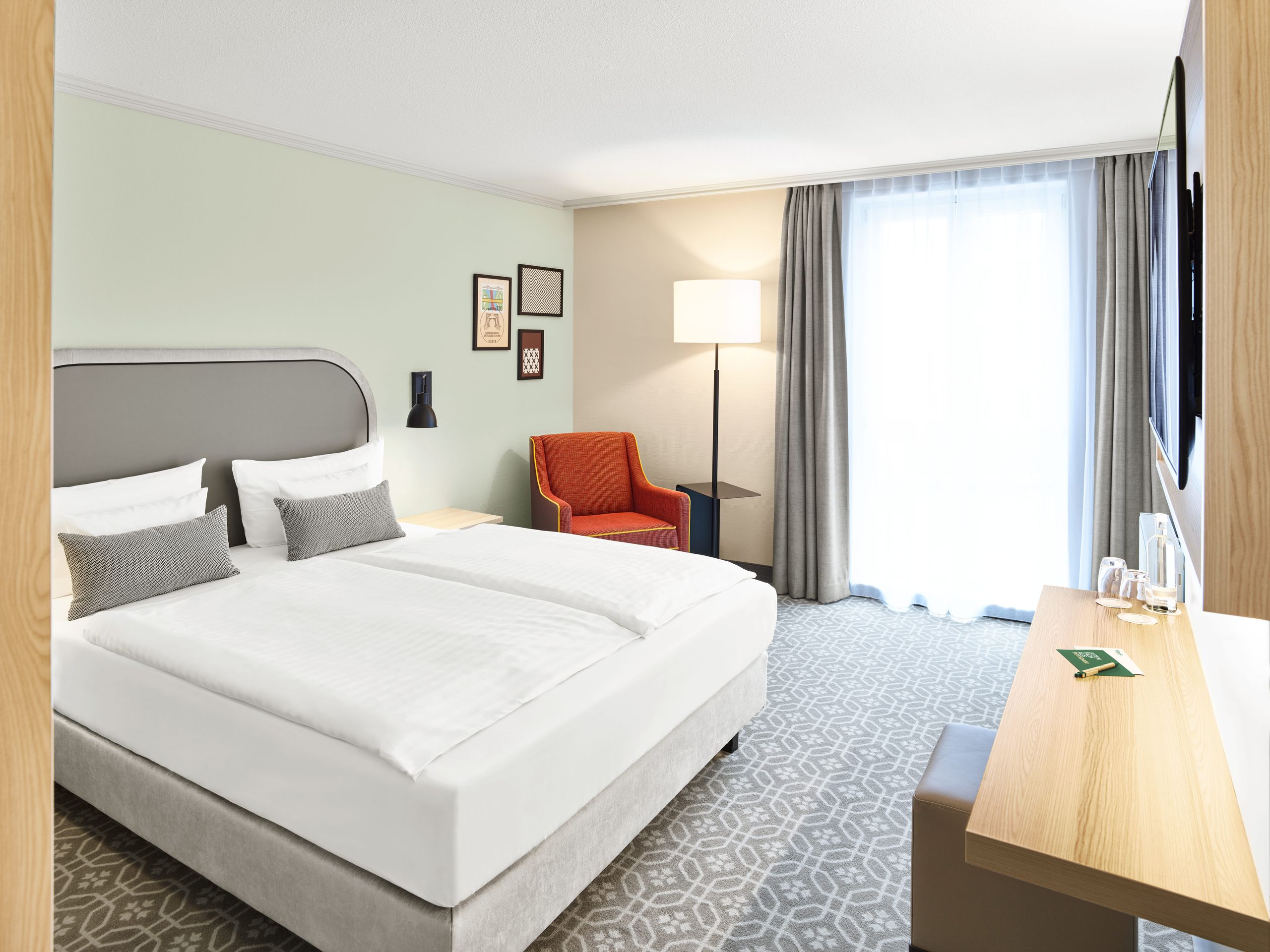 Superior Room
Superior Room
The Superior Room offers MAXXimum comfort for two. The approx. 23 sqm room with modern room equipment induces a sense of well-being. Soundproof windows ensure you get a good night's sleep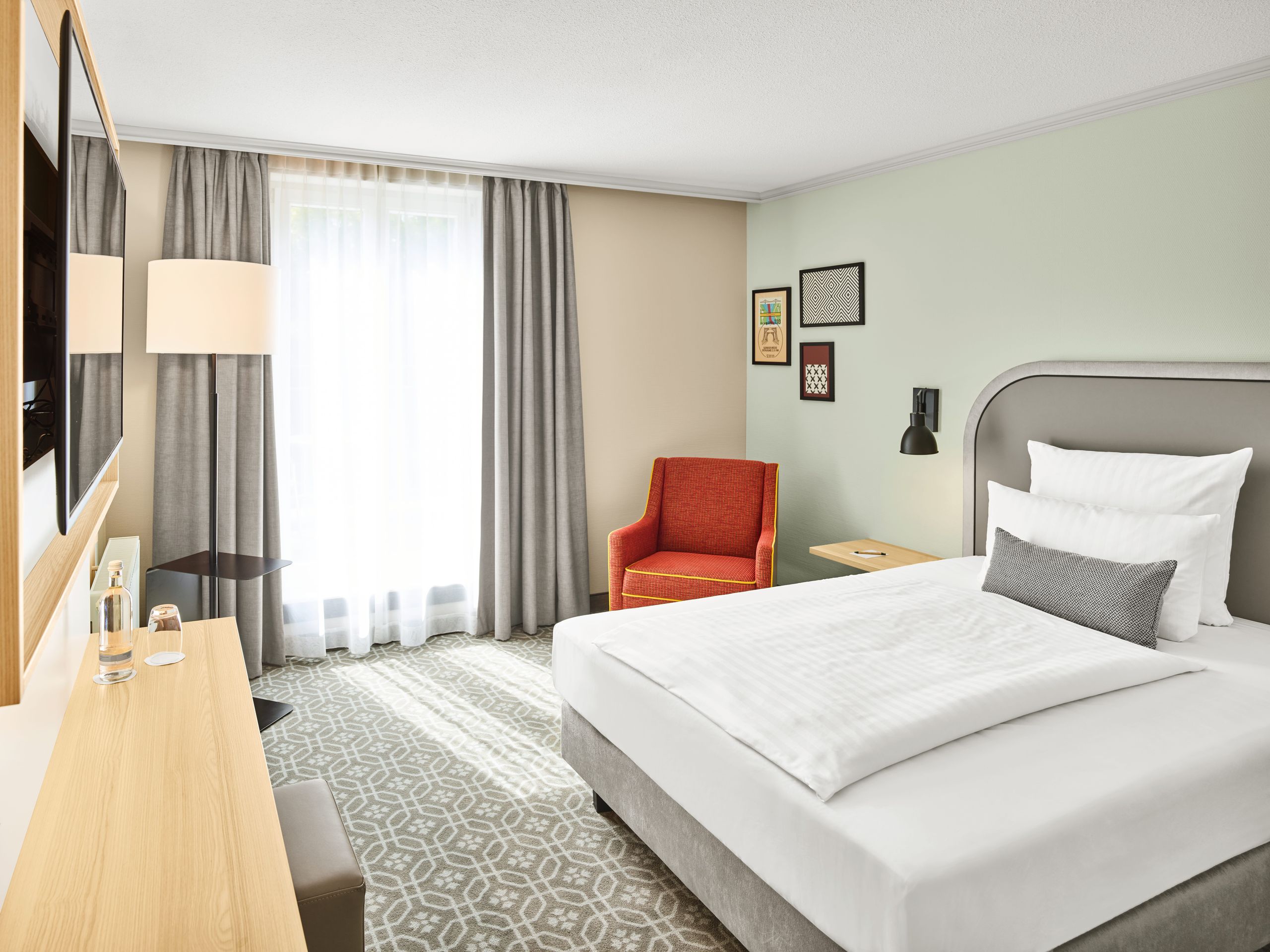 Superior Single Room
Superior Single Room
The Superior Single Room fulfils all the requirements for a relaxing atmosphere. Measuring approx. 18 sqm, the room provides everything you need for a comfortable stay. Soundproof windows ensure you get a good night's sleep.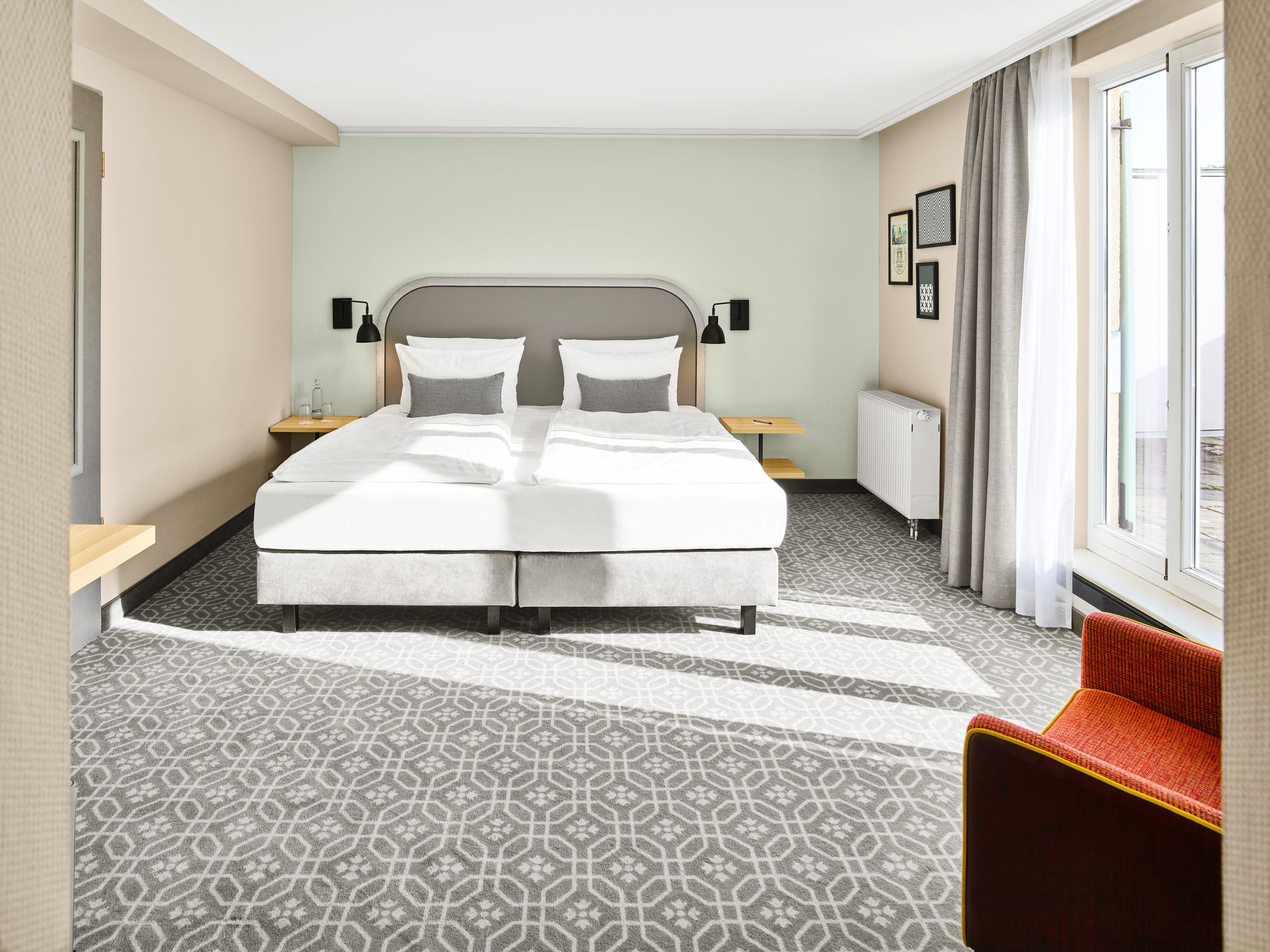 Deluxe Room
Deluxe Room
In the Deluxe Room, comfort and homeliness are the main priorities. On 23 to 29 sqm, partly with balcony, a modern room equipment including desk and coffee machine awaits you. The rooms offer a quiet location to the inner courtyard or have a view of the historic Brandenburg Gate.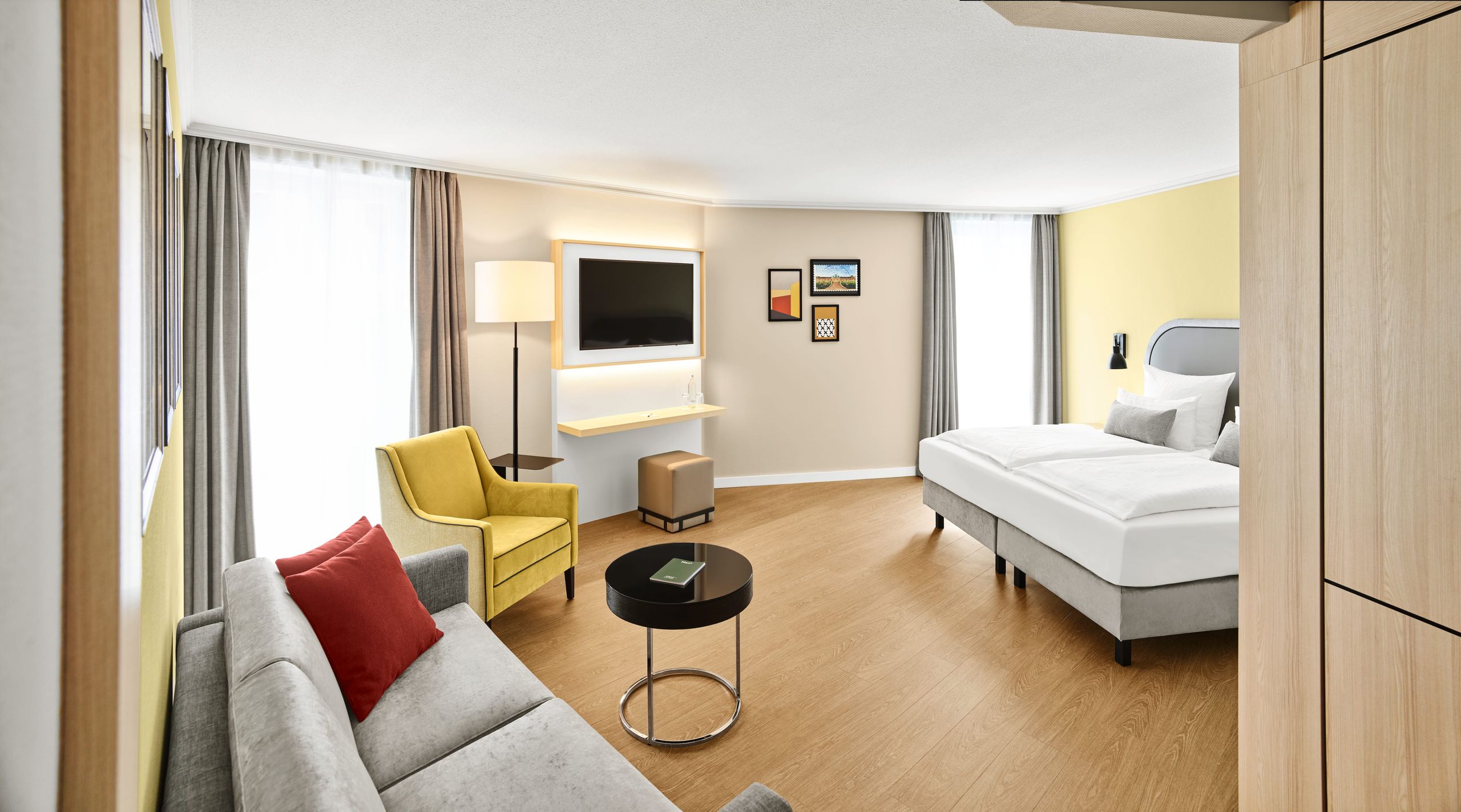 Studio
Studio
The studio offers a peaceful and spacious place of retreat. It is particularly suitable for families or for a lengthier stay. A partially separate living area and a generous space of 35 to 40 sqm with many small amenities invite you to stay.
Handicapped Accessible Double Room
Handicapped Accessible Double Room-full bathroom-coffee maker-1 btl water-phone-TV-soundproof-WiFi
Frequently asked questions
WE ALSO RECOMMEND THESE HOTELS