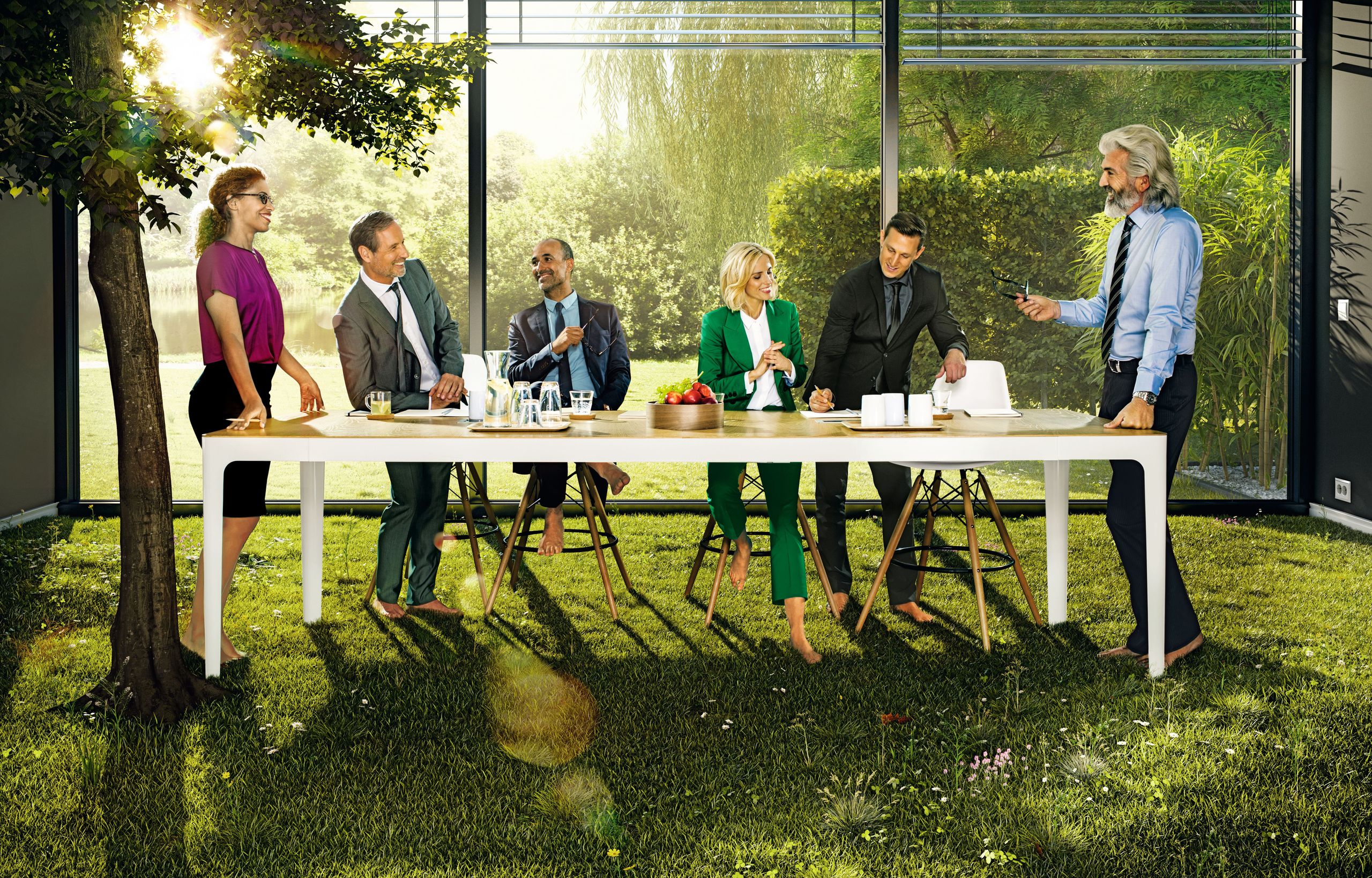 Green Meeting
We offer our guests a special service with our Green Meeting concept. The aim of the offer is to minimize the ecological impact of an event across all phases - from planning to execution to departure. The concept is based on complementary avoidance, reduction and compensation measures: For Green Meetings, we already purchase electricity exclusively from renewable energy sources at our leased and management hotels in Germany and Austria.
By 2035, we aim to achieve this globally in our leased and management locations. All Green Meeting Hotels provide meeting utensils made of recycled as well as sustainable materials, preferentially offer regional as well as seasonal food and offset unavoidable greenhouse gas emissions by investing in certified climate protection projects with our partner Atmosfair.
OUR GREEN MEETING HOTELS
Our Green Meeting Hotels implement the idea of sustainability in the best possible way. This begins with the arrival by public transport and continues consistently with the catering using regional products.
We are happy to advise you
Phone +49 69 66564-700
Our team is at your disposal from Monday to Friday from 9:00 to 18:00.