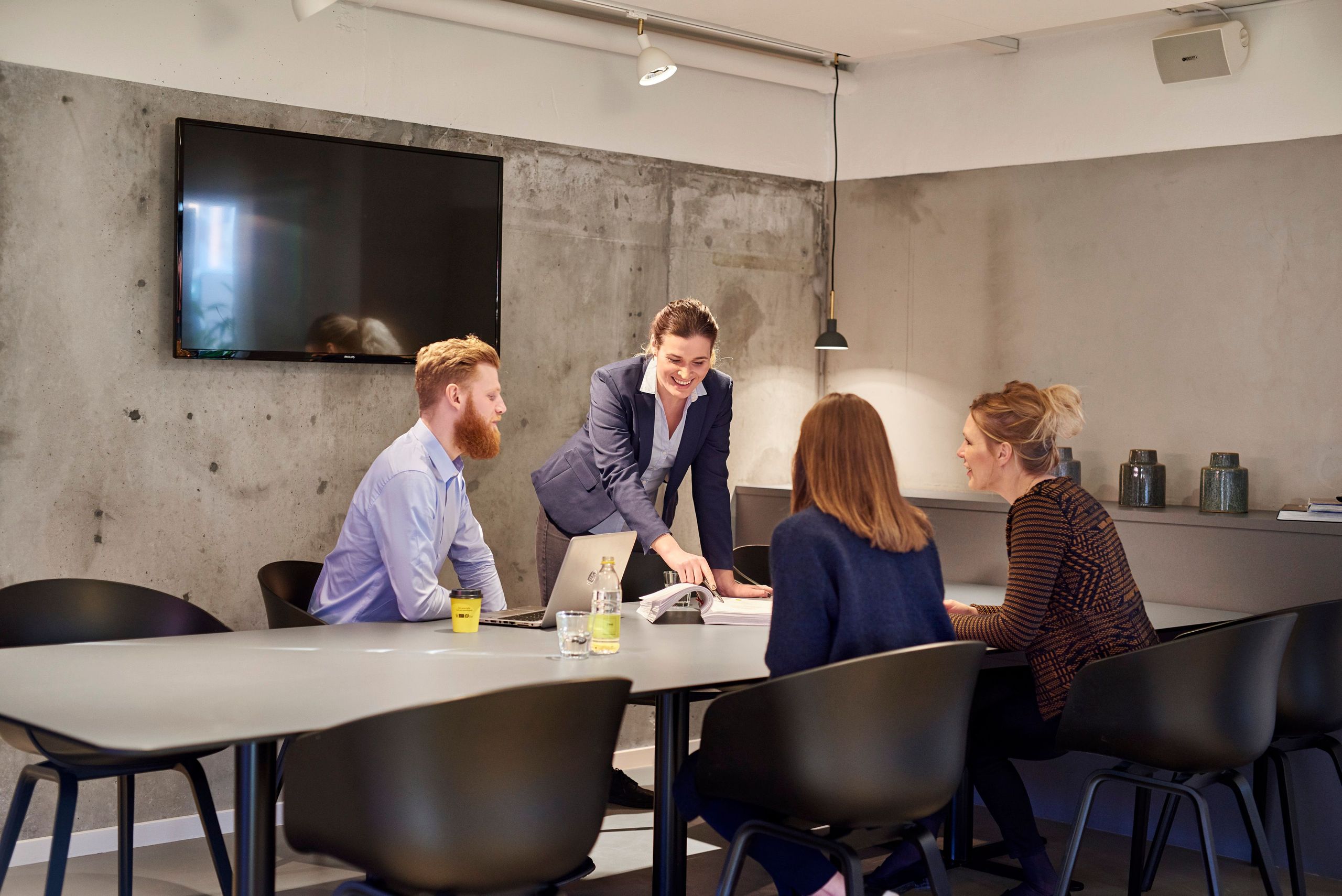 Corporate Agreement
Request a corporate agreement and get a great discount.
Corporate discount on hotels
Make the trip easier and the work more efficient with a corporate agreement. We offer a corporate agreement you can use within the whole hotel chain providing your business a good discount at all of our hotels, regardless of where in the country you need a good bed to sleep in. At Zleep Hotels, we guarantee quality and an efficient and fast check in process, making it easy and quick for you to relax your feet in our hotel bed after a long day of work.
We are here for you and your company
We help you throughout the entire process making sure that you get the best solution for your business. At the hotels, we secure fast check in, a breakfast buffet with a great cup of coffee and a cold refreshment after work, or whenever it may suit you. The atmosphere at Zleep is informal and we help out whenever we can. Remember, whether you are relaxing in your room or in the cozy lounge areas, there is always the possibility to connect to the free WiFi.
Get a non-binding offer
Are you ready to guarantee your business good savings on hotel stays at Zleep? All you need to do, is to fill in the form below. It is quick, easy and completely non-binding. Our good sales team will hereafter find the corporate agreement that suits your business' needs the best. You can also choose to first read more about the benefits below. On top of this, you can also apply to get a guided tour at one, or more, of our hotels at the bottom of the page if you wish to see a Zleep hotel before making an agreement.
A hotel chain with room for everyone
Zleep Hotels offers great quality to the price conscious traveler. Thanks to this, we welcome all types of people everyday: The busy business traveler, kids and parents on a family trip, the couple on a romantic getaway, the project employed construction worker and friends on a weekend trip.
Airport hotels
We have hotels close to several Danish airports where we serve an early breakfast buffet already from 3.00 am. Stay at Zleep before the next day's meeting at one of our airport hotels in either Billund or Kastrup in Copenhagen. In other words, we make it easy for you and your colleagues to work far away from home.
Breakfast for every taste
We serve a good breakfast buffet with 30-60% organic products. The buffet offers a selection of bread rolls, eggs, pancakes, yoghurt, granola, cold cuts, cheese and pastries. Quench your thirst with everything from freshly brewed coffee, tea and hot chocolate to juice, milk and water. You will also find gluten free alternatives.
Hear more or book a guided tour
Does your business wish to receive a non-binding offer, you are welcome to contact our sales department through the application form above. Send us a request already today and receive a corporate agreement with great discounts valid at all Zleep hotels. The hotel discount is flexible and can be used at all Zleep hotels – also when we open new ones. If you wish to have a guided tour of one of the hotels before a potential contract, please fill in the form below. You will hereafter be contacted shortly.